Durch die Bereitstellung von Laborflächen und Räumlichkeiten an unseren Standorten Türkenschanze, Muthgasse und Tulln soll gezielt das Prototyping und Testen neuer Ideen und Produkte gefördert werden.
Mit den Core Facilities stellt die BOKU Ausstattung wie Instrumente und Großgeräte auf dem neuesten technischen Entwicklungsstand zur Verfügung. Ideen und wissenschaftliche Erkenntnisse können die Start-up Teams hier optimieren und bis zur Marktreife entwickeln.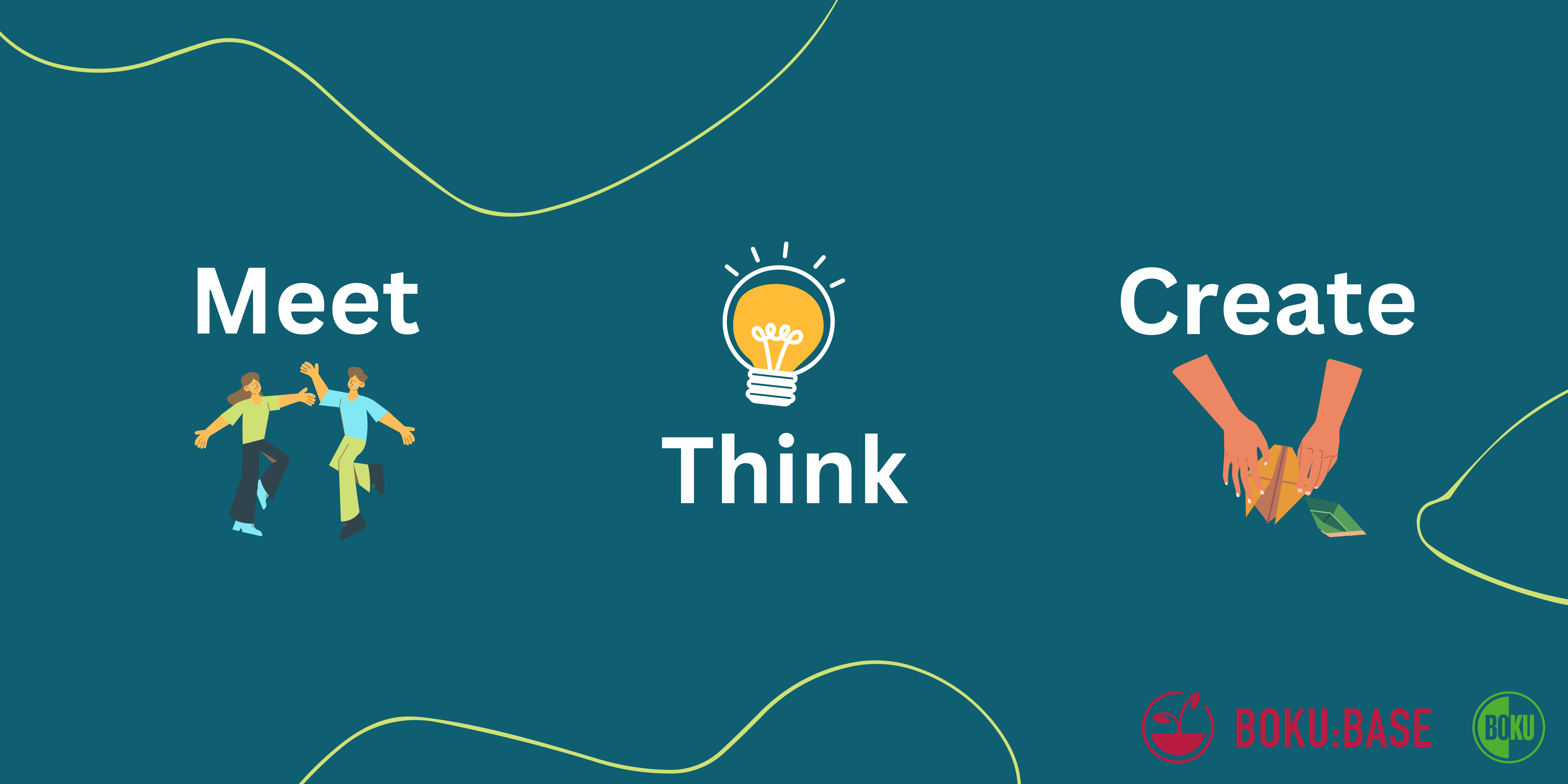 Mit "Meet, Think & Create" schafft die BOKU:BASE einen geschützten Raum, um wilde Ideen auszutauschen, einfach mal auszuprobieren und auch zu scheitern.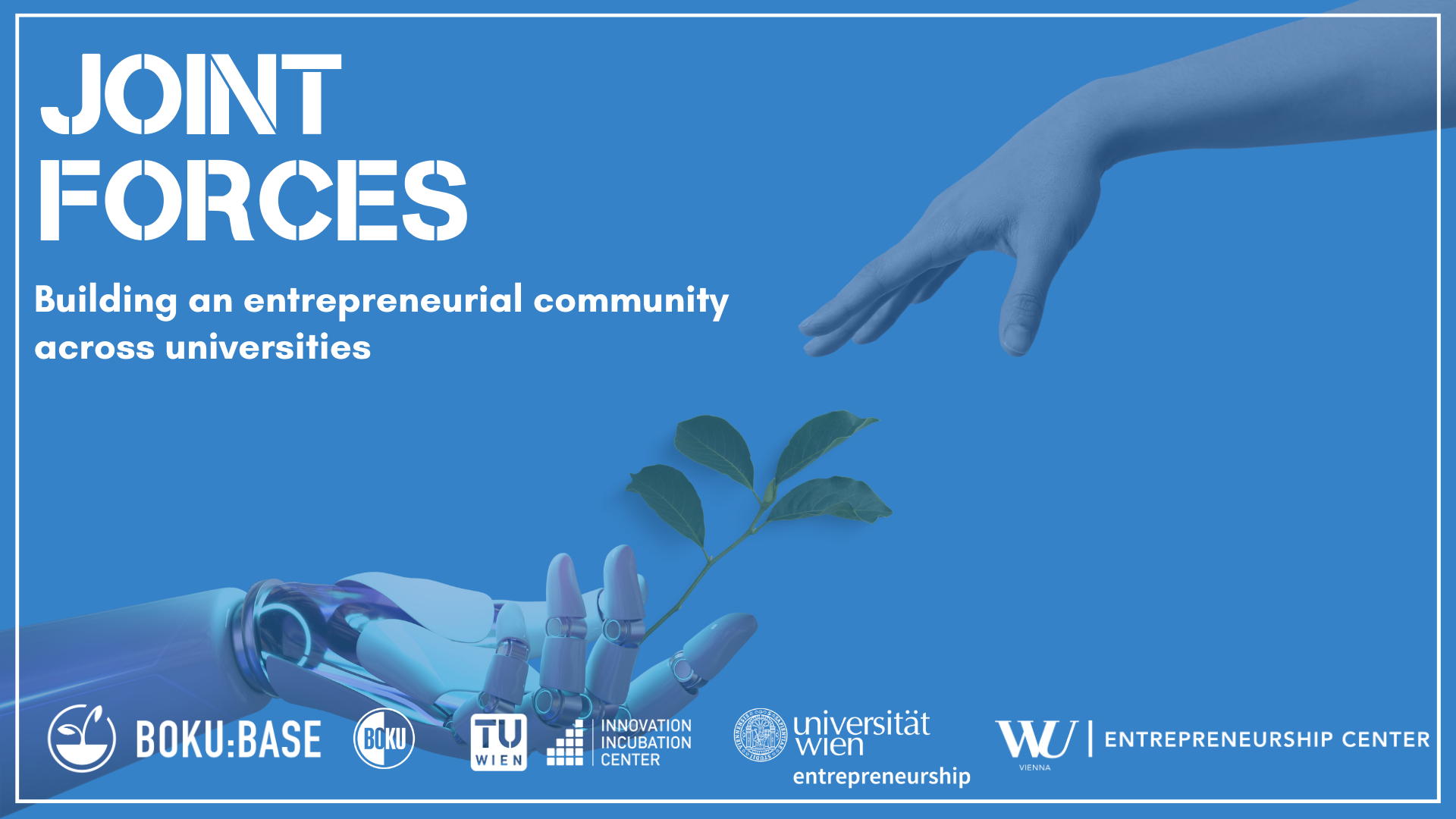 Joint Forces brings together the entrepreneurial spirit of BOKU, TU and WU in one unique event.