Unter dem Dach der BOKU:BASE fördert die BOKU unternehmerisches Denken und Handeln und ist die Anlaufstelle für Innovation und Unternehmertum.
Wir verstehen uns als Sprungbrett für Innovationen, Wegbereiter für Ideen, Technologien und Strategien zur nachhaltigen Entwicklung in der Gesellschaft.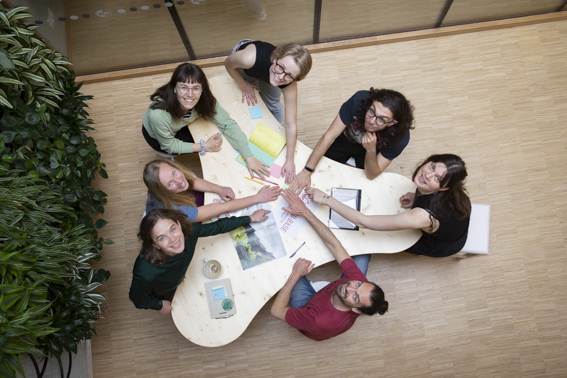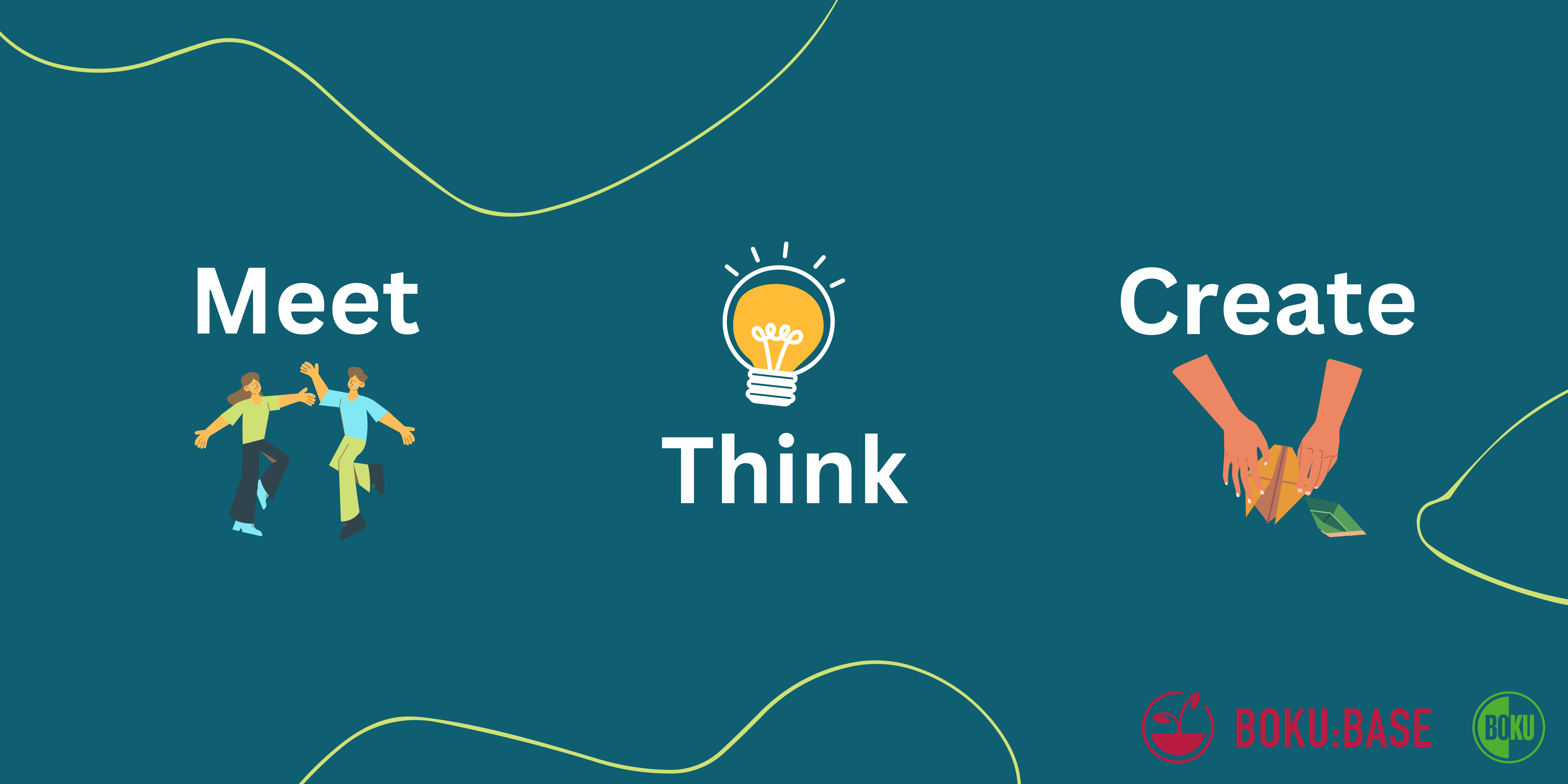 Mit "Meet, Think & Create" schafft die BOKU:BASE einen geschützten Raum, um wilde Ideen auszutauschen, einfach mal auszuprobieren und auch zu scheitern.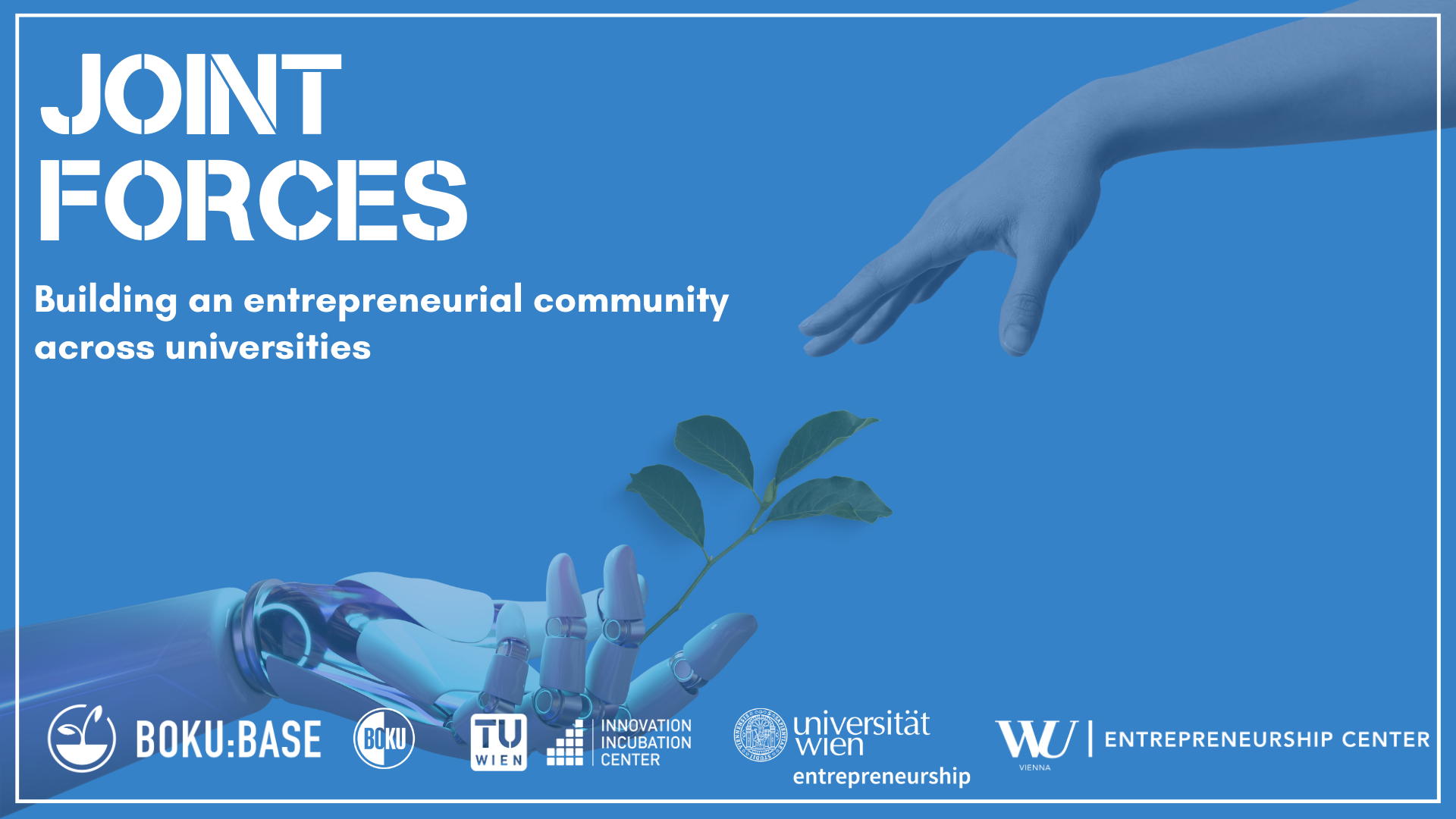 Joint Forces brings together the entrepreneurial spirit of BOKU, TU and WU in one unique event.